For us, one of the biggest challenges we had in preparing to leave our home for two years was paring down what to take with us to two suitcases of 50 lbs. each. However, eventually, we managed to do this with a few extra pounds to spare. However, carting all our stuff around proved to be a challenge.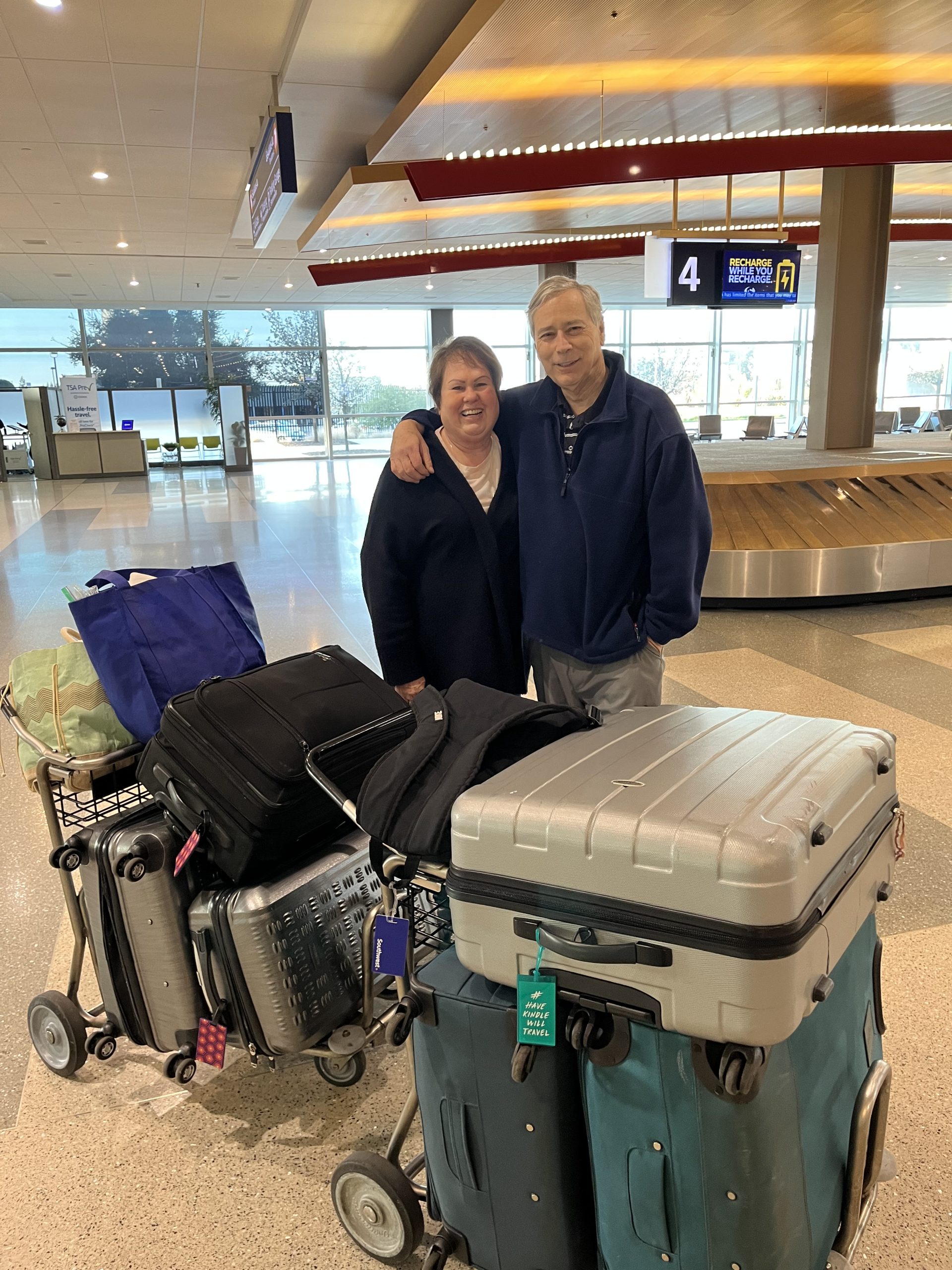 We left El Dorado Hills, CA for the Mission Training Center (MTC) in Provo, Utah, on Friday, March 17, 2023. After a few days with our eldest daughter, Jodi, and her family, in Syracuse, UT we entered the MTC on Sunday, March 19th.
The MTC is a campus that is closely associated with the Brigham Young University (BYU) campus and the LDS Temple in Provo, UT. From a few buildings in 1978, the MTC's campus has 21 buildings on a 39-acre site, with a capacity of housing and training 3,700 missionaries at one time.
There were 40 other senior couples that entered the MTC at the same time we did joining hundreds of young men and women, all of whom are in their late teens, from all over the world.
For example, during our stay, we met senior couples and young missionaries from Tahiti, Samoa, Papa New Guinea, Uganda, Australia, South Africa, Europe, Mongolia, South America, Mexico, and various counties in Asia going to as many different places as listed above most of which are learning a new language and after 2-6 week stay at the MTC they depart for their country of service for 18 to 24 months, all at their own expense.
One big bonus while at the MTC is that we got to see our oldest granddaughter who overlapped her stay at the MTC with ours for two days. She is now serving in the Houston, TX Spanish Speaking mission.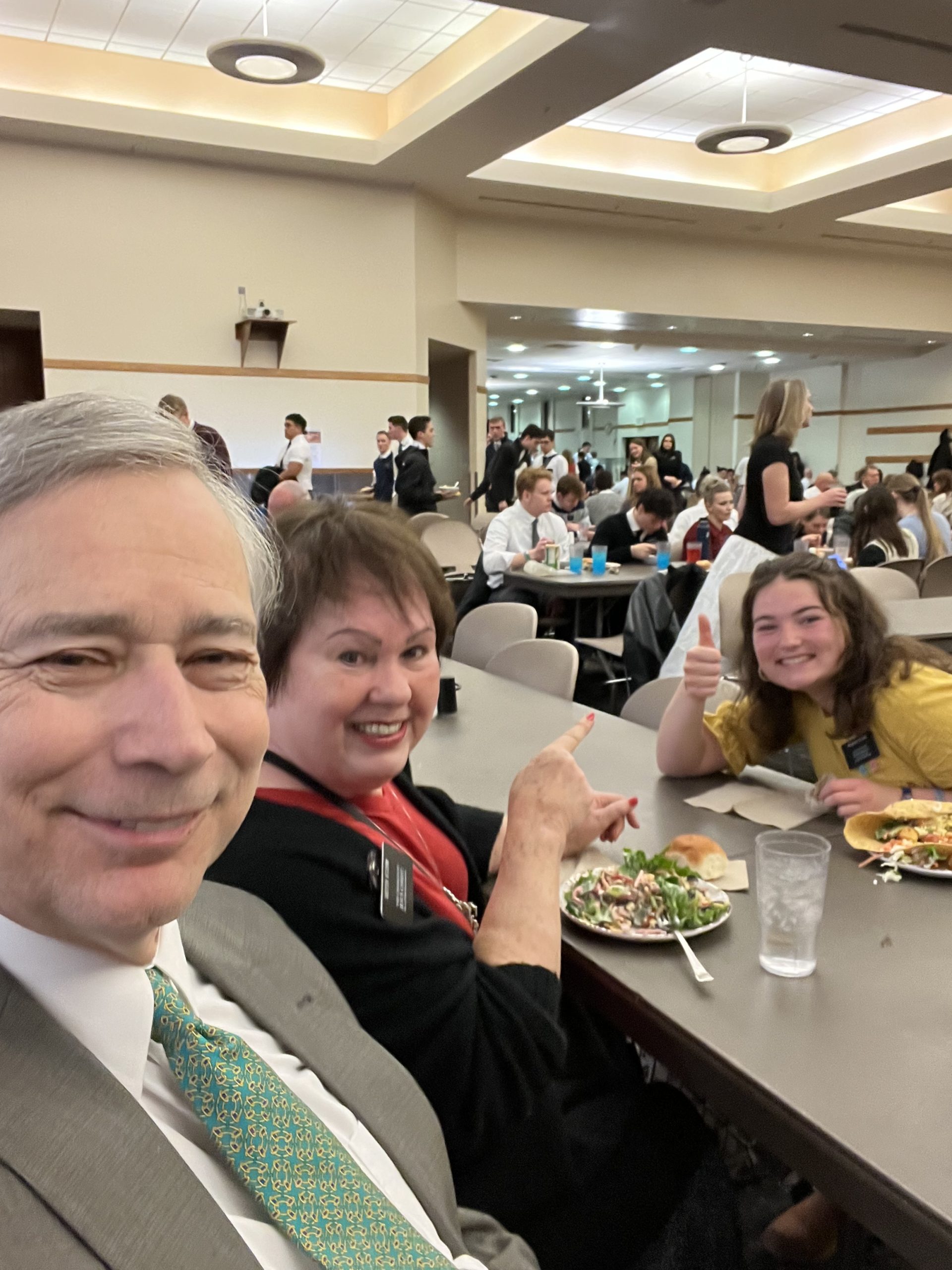 After our training at the MTC, we had a chance to visit with my former branch president from South Dakota who is primarily responsible for helping me to prepare to serve my first mission over fifty years ago in South Africa.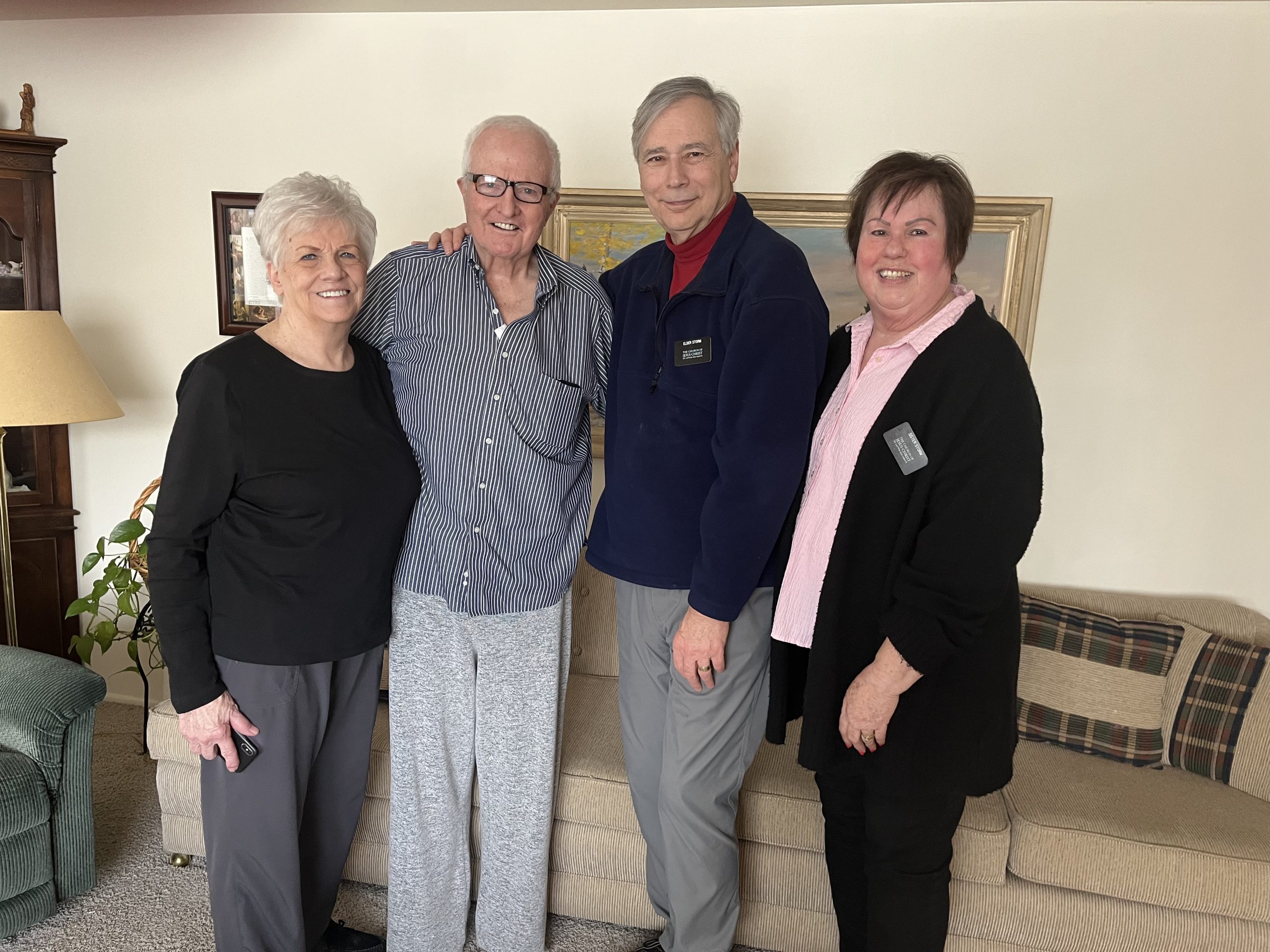 We also had dinner with former South African missionary companions I served with in Southern Africa over five decades ago.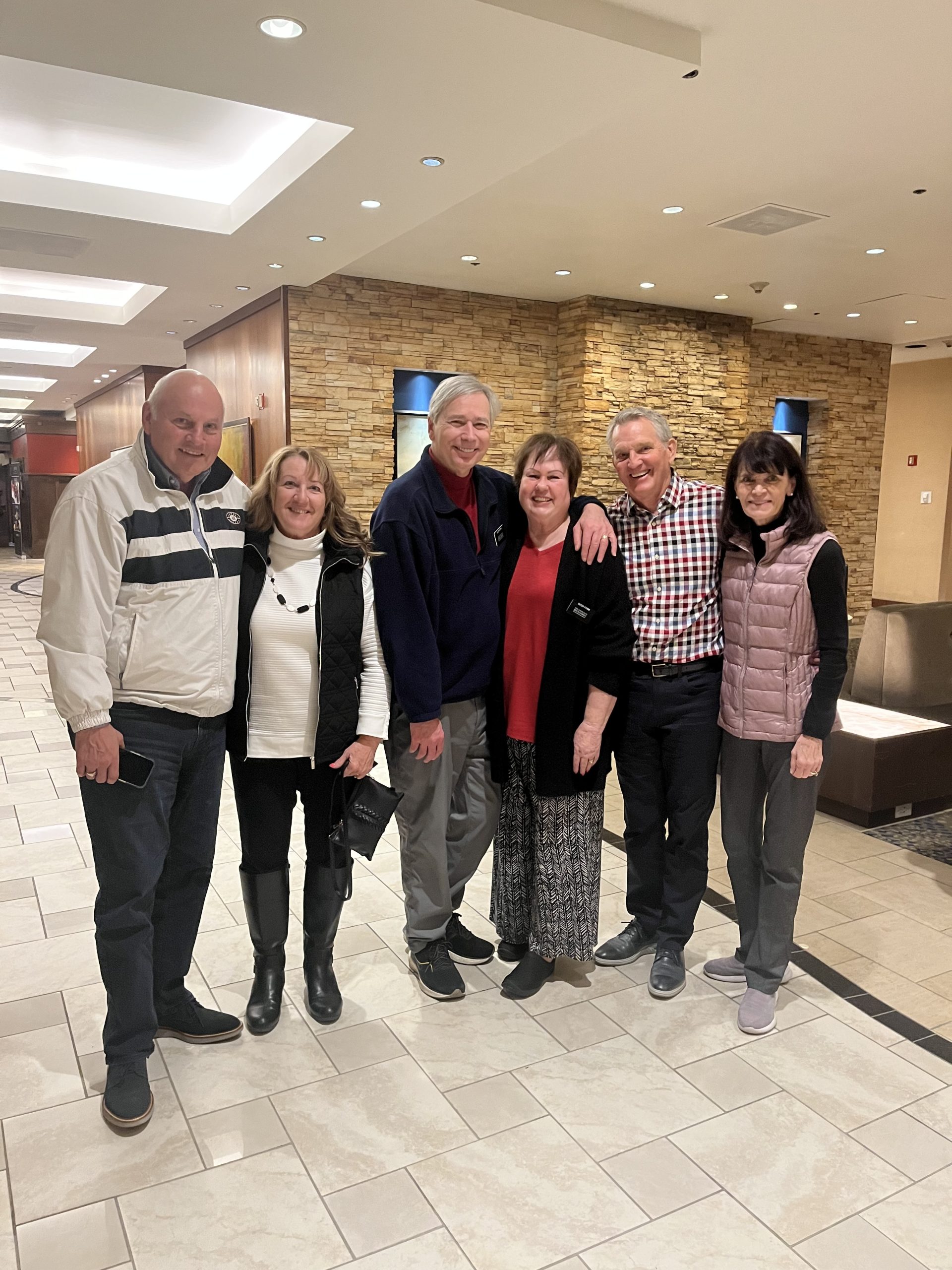 Joining us for dinner the same evening were Paul and Terri Crow, a couple I met in Rhodesia (now Zimbabwe) decades ago, who later immigrated to the US, and who now live in the Salt Lake City area.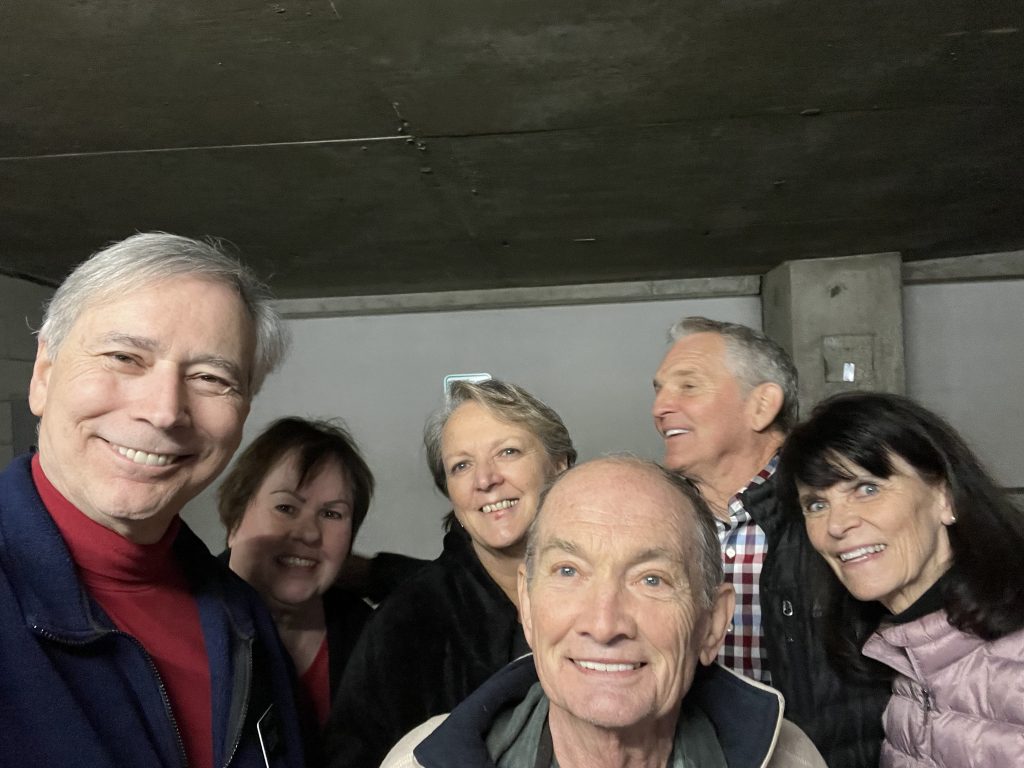 Prior to departing the US, we had the chance to attend a performance of Music and the Spoken Word by the Tabernacle Choir and Orchestra at Temple Square and personally attend one session of the annual conference for our church in the Conference Center near Temple Square.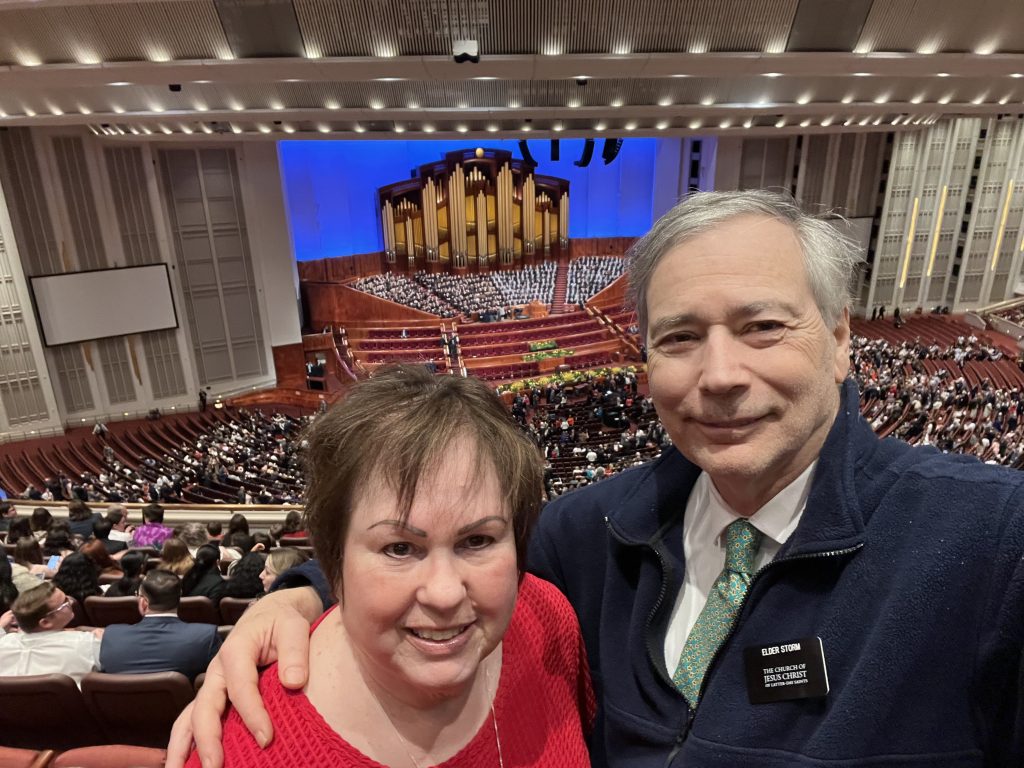 On April 4th, we left and flew to Los Angeles, and after nearly a 20-hour flight arriving arrived in Manila.
After being in the Philippines for a couple of days, we are just starting to adjust to the jet lag.
One thought as I close this blog post. We have now been in two different MTCs, one in Provo and another in Quezon City. We have seen hundreds of young people from different cultures, countries, backgrounds, and social & economic strata join in a common cause and seen cultural, political, and economic differences fade away. The experience tens of thousands of these young people, as well as us old folks, are having broadens their world outlook enabling them to understand and see the world differently.
I know when I returned after two and half years in Africa, I had a much greater appreciation for the United States and the privileges we enjoy that few people in the world do. We have already seen abject poverty in the short time we have been here in the Philippines and this humbles me and makes me much more grateful for what I have monetarily, health-wise, and the opportunities afforded to me. I hope you all feel the same way and take time to thank Heavenly Father for your blessings.
Stay tuned for a report on our first few weeks in the Philippines.